Dear participants!
russia has been trying to exterminate Ukrainians for more than 300 years, and the war that began in 2014 reached a scale unprecedented by most of us in 2022. On February 24, our eyes were finally opened, and the fates of millions of Ukrainians and businesses underwent drastic changes. Our series is no exception. We want to talk about the state of affairs of Legendary Swim, plans for the events in 2022, the next steps for participants and the future of the series in general.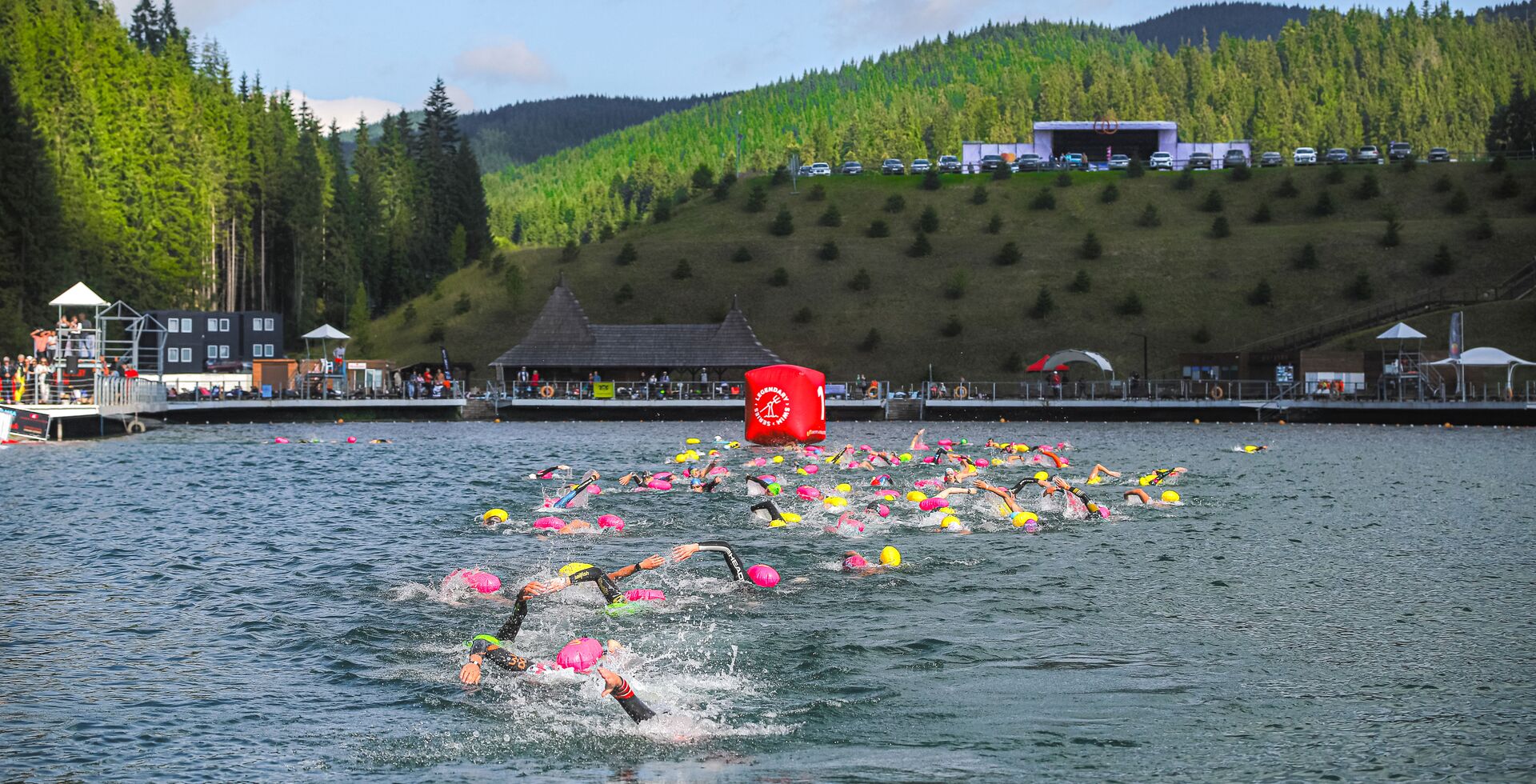 Since 2017, we have invested in the development of swimming. At the expense of our own funds, participants' funds, and later bank loans, we built Legendary Swim. We operated  officially, did not break the law, adhered to quarantine restrictions and paid taxes. The 2018 swim in Cherkasy became a new page in Ukrainian open water swimming. In 2020, we had to turn this page… And we started again. We started from 0. Or even from -1… In 4 years we have invested tens of thousands of hours. In 4 years we have never made a profit. Everything we did, we did for the future - with the firm belief that our work will pay off.
In 2021, we already had something to be proud of: 5 new unique locations, a night swim format, the world's best site, several thousand participants, own truck, 12 cubic meters of equipment and great growth prospects. 2022 was to be a turning point - success was felt. A new starting town, a steep merch and the first foreign starts ...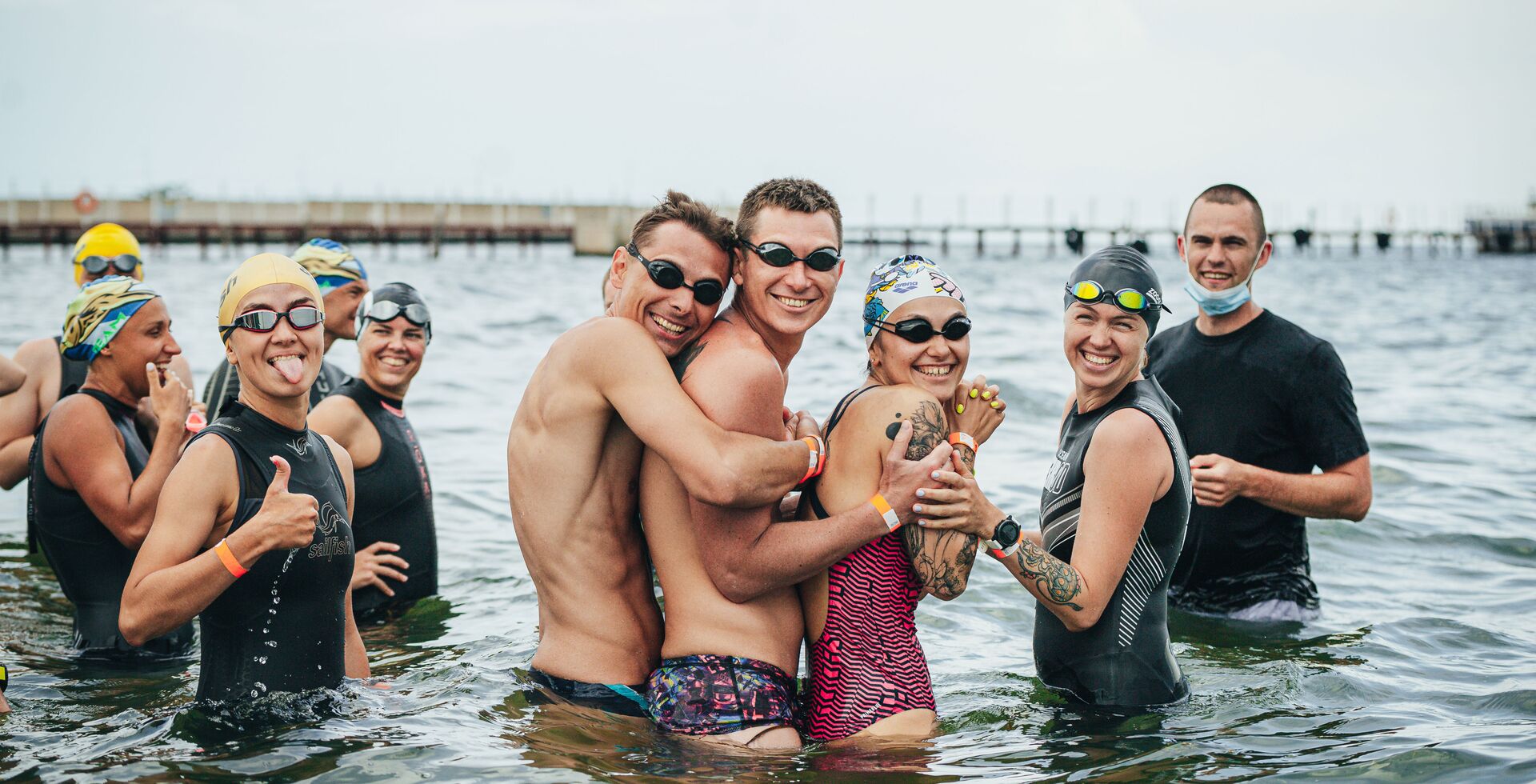 But only a fool is to be sure of his future. On February 24, the Ukrainian lands were attacked by the Russian invasion, and we, together with the complete stop of cash inflows, experienced a financial collapse. As of March 1, we had more than UAH 1,000,000 of outstanding commitments to participants, loan commitments > UAH 450,000 and account payables of about UAH 100,000 for the previously placed orders. All our equipment remained in the temporarily occupied territory of Kherson region. Fighting is taking place near the swimming route in Svyatohirsk, and Dzharylhach is still in the occupied territories. In fact, it means our bankruptcy. But there is one but ...
WE DO NOT PLAN TO DISCLAIM OUR COMMITMENTS. We decided not to have swim races in 2022 for financial and moral reasons. Unfortunately, we are unable to refund participants, so all slots remain frozen until further notice. For now, we will close the loan obligations from the cash balances of the series and the personal income of the organizers (those, who employed). We do not plan to stop our activities and have several options for its resumption. After the victory.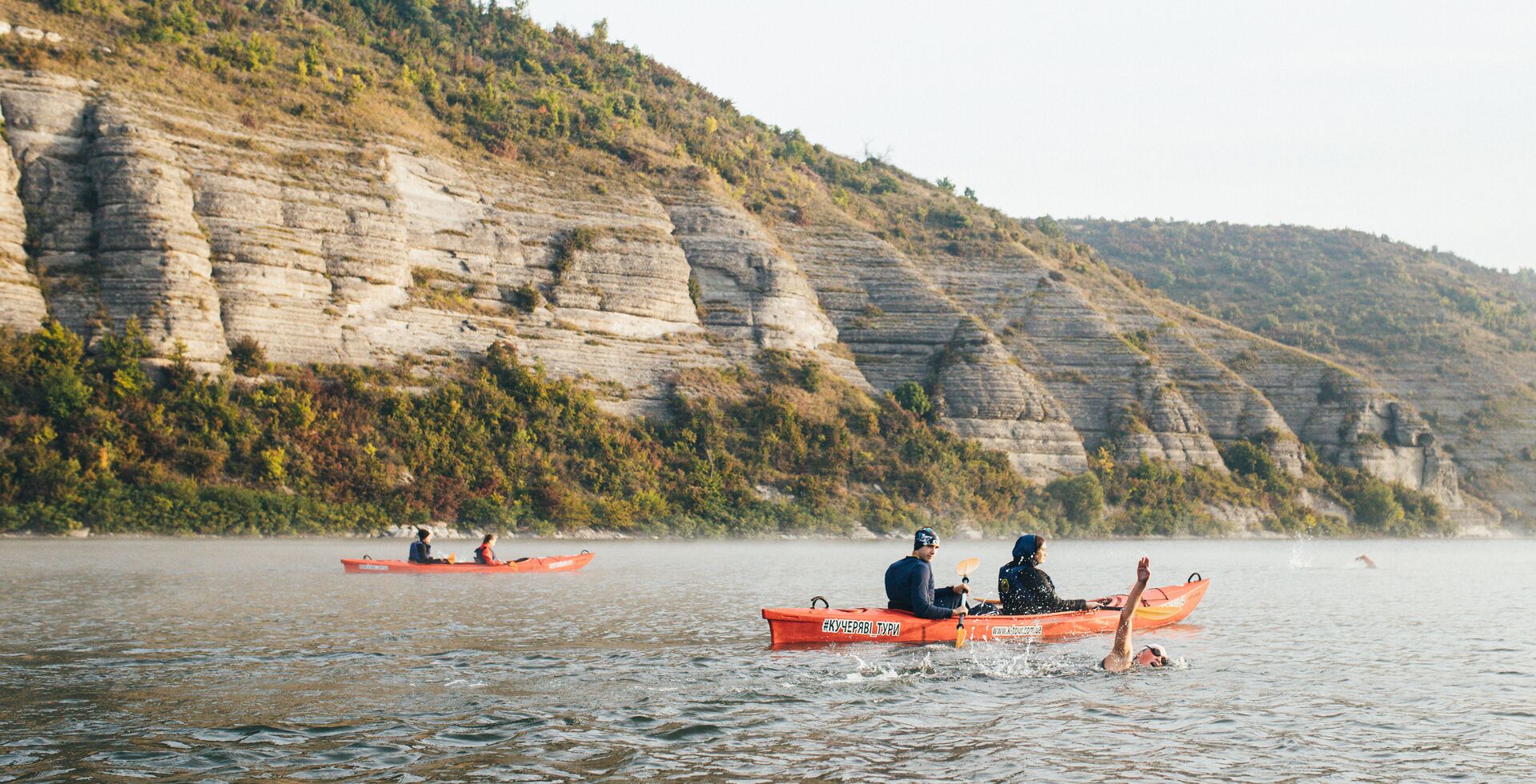 And it is Ukraine's victory that matters now. In February-March, we transferred about 30,000 hryvnas to the accounts of the Armed Forces, the Prytula and Povernys Zhyvym Foundations, so each of you contributed to this transfer. In May, many of you started training and several coaches came to us with a proposal to conduct virtual swims. We decided to give it a try. With a simple goal - to bring victory and not forget about sports. All funds raised will be used to support the Armed Forces. We are currently working on the site, as well as developing a tool for transparent and accessible reporting for each participant knows about all income and expenses. We need a little help from you, but we'll write about that later.
Thank you all for your understanding! We believe in the Armed Forces and the victory of Ukraine.