Dear swimmers,
We have opened registration for 4 main swims in 2022! Discounts for the winning teams are already activated, so participants can register. Now we want to emphasize the main changes that are planned and have already taken place for the season 2022. You could already found out some news from the posts on facebook and instagram. Still, we took all the info and put into this article. The key changes address the following issues:
Distances and races calendar
Starter packs and pricing policy
League rules update:

Scoring rules
Participation in competitions of amateurs, amateurs and so-called "professionals"
Age category 60+

Coaches in 2022 swim for free. What?
More ultra-distances and more.
So, let's begin.
Race calendar
      In a separate article, we will write what dictated the choice of locations, and why we gave up 2 very successful starts of the 2021 season: Swim Fest in Kiev and start in Lviv. In short, "Ship will sail as it was named." So, if we took the name Legendary Swim, we plan races in places that take your breath away and in the water you can drink. Maybe in time we will revive them, but for now, we want to focus on 4. Let it look like a "shot in the leg" from the side.
In 2022, at least 4 Legendary Swim events will take place:
We'll do our best at these location: buy and place new buoys, expand and greatly improve the starting town, prepare wonderful medals and cool merch, prepare new and tastier food, create quality medals and party. "Less is more." And we will talk about more later, because we have completely rethought the approach to starter packs.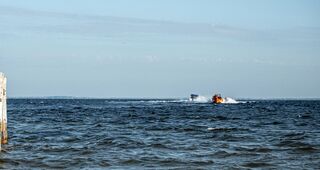 Athletes packs
Finisher medal
A part of the Legend, that might be taken home
T-shirt
Shouts for your achievement inside the crowd
Swimming cap
Stand out and recognize you "tribe"
Sports bag
Speaks for your achievements inside the locker room
We asked a lot and heard a lot about athlete packs. Next year, cool merch will be our priority. Everything will be high quality, stylish and on time. We will continue to implement our policy: "Everyone will get what they want and 0 rubbish." And what participants will receive will not leave them indifferent.
Upon registration, participants will be able to choose one of three standard packages to choose from:
FULL: will include a finisher's medal, T-shirt, hat, sports bag.
STANDART: medal + t-shirt
START ONLY: only finisher's medal
Goods included in the package registration are included there at a discount: 25% in the STANDART package and 33% in the FULL package.
START ONLY package
Such registration will not only give flexibility to those who want to choose an individual athlete pack, but also minimize the cost of participation and make starts more accessible to people who could not afford it before. You can choose START ONLY and buy a merch separately, for example, only a hat. However, the number of goods for free sale will be limited, and the cost is slightly higher than in the package.
STANDART package
Registration, which includes a medal and a T-shirt. Most likely, the most popular package is 2022. Its cost is equal to the cost of participation in 2021, but a T-shirt will be added to the set, the price of which is about UAH 500. Therefore, all participants will receive much more value.
Pricing
In short, "register in advance and save." In general, our starts will be much more affordable. Primarily for those who buy them in advance. We automated the price management system and provided 6 price "steps" for each start:
Stage 1: the first 30 days from the opening of sales. Discount of about 30% off the base price. This period will last until November 28, 2021. The number of slots will be limited*. As soon as November 28 comes, or the slots run out, the cost will increase.
Stage 2: the first 31-90 days from the opening of sales. Discount of about 20% off the base price. This period will last for all starts until 30.01.2022.
Stage 3: the rest of the time before the onset of stage 4. For all starts, this period will start on 31.01.2022, and the end date will be different. Discount at this stage ~ 10% off the base cost.
Stage 4: 90 - 30 days before the start. Basic price. There will be no discounts during this period.
Stage 5: 29 days before the start. The price of registration will increase by about 15% to the base cost.
Stage 6: 14 - 4 days before the start. The price will increase to the maximum, by about 75% to the base cost (Stage 4). It will be impossible to buy slots from Thursday to the start week. Technically.
For example, SPRINT will look at how the cost of starting will change:
Stage 1: 990 hryvnas
Stage 2: 1 190 hryvnas
Stage 3: UAH 1,390
Stage 4: UAH 1,590
Stage 5: UAH 1,890
Stage 6: UAH 2,990

Thus, the final cost of UAH 2,990 is 3 times higher than the starting price. And this is an argument not to wait on with registration.
* the number of registrations is limited. But we do not "hide" the slots until the price rises to the maximum. Participants can redeem 100% of the maximum number of slots in 1-3 stages. In addition, the high price in the last stages will increase the chances of "selling" the slot in stages 5-6 to those who have changed their minds. This is important, because it will not be possible to move the slot to another start. Although you can raise its level (STANDART, FULL) or change the distance.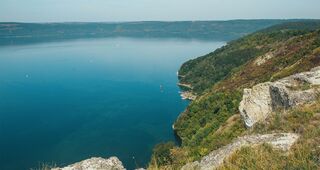 League rules updated
Let's move on to "sweet" :) In 2021, the first pancake came out almost without lumps, and many people tasted the fight for places in the rankings and prize slots (there were as many as 90 in 2021). But there were remarks about the unfair distribution of points between the absolute and age categories; a huge gap between participants in long distances and sprints; inaccessibility of the largest clubs for small teams, etc. We took into account a lot. We are currently publishing a pre-final list of rules and changes to them. Please note that it will be finally approved only after we publish the full rules of the league for 2022.
There will be no radical changes until 2021. Let's start with what will not change:
Distribution of points. As in 2021, the maximum number of points will receive the first place in the age category, and the number of points of all participants will be calculated depending on the lag behind the leader of the age category.
Points depending on the distance. Longer distance = more points. Also, 1st place LEGEND gets more than 1st place SPRINT, and so on.
Individual rating. The more you finish, the more points you get, which affects your place in the rankings.
Club competitions. More finishers = more points. More points = more chances to win the club rankings.
Minimum number of swims. As in 2021, to participate in the ranking you need to finish in at least 3 ranking events. If a participant finishes only twice, he will be excluded from the final rating, but his points will go to the team rating.
However, we have optimized some calculations, and therefore the competition will be a little more:
Scores. The gap in the number of points between SPRINT, HERO, LEGEND, ULTRA will be fairer:

ULTRA: 1150 points maximum, (115 points minimum). Last year: 850 and 85 respectively.
LEGEND: 1000 max (100 min). Unchanged.
HERO: 850 maximum (85 minimum). In 2021 there were 750 and 75.
SPRINT: 700 maximum (70 minimum). In 2021 - 500 and 50.

Number of swims. In 2022, the individual and team rating of the participant will include the 3 best results. If the participant finished in 4 swims, the final rating will include 3 swims, where he scored the maximum number of points.
Category "60+". As promised in 2022, we add the category of 50-59 years and 60+. The full list of categories for adult distances will look like this:

14-15 years (SPRINT only)
16-17 years (SPRINT, HERO)
18 - 19 years old
20 - 29 years
30 - 39 years
40 - 49 years
50 - 59 years
60+ years

Amateurs and so-called "professionals". As promised, in 2022 we will divide the categories of amateurs and "pro". The ideal division of this category will be qualification by pace, and this year we are implementing only the first stage. Namely, participants will fall into the "PRO" category at will. We recommend that team coaches go to it. The "pro" results of the participants will not affect the distribution of places in the age categories at the finish, but will continue to affect the calculation of points. "PRO" participants can take a place in the absolute, but can not take a place in the age category. If "pro" took 4th place in the absolute and 1st place in the age category, he / she will not get on the podium.
Changes we are preparing:
First, the creation of a corporate league: an analogue of a sports league but among companies;
Secondly, the allocation of sports clubs in several categories depending on the number of participants: "major league", "first league", and so on.
Third, the introduction of certain categories of winners in the distances: SPRINT, HERO, LEGEND, ULTRA, KIDS.
All these changes should add interest to both clubs and participants to compete on equal terms. However, we have not yet reached a final agreement on these points and plan to conclude the discussion and make an announcement by the New Year.
In 2022, team coaches swim for free
Well, this, apparently, no one expected. Especially coaches. In 2022, coaches of sports clubs included in the list of Legendary Swim clubs can participate in all Legendary Swim starts (START ONLY category) free of charge, except for ULTRA and SQUAD starts. At this stage, we will approve the list of coaches individually.
Qualification criteria:
The club is added to the list of clubs on our site
The club has at least 10 members
The club has signs of organized training
The last criterion is subjective. Similarly, if participants create a team and call one of the participants a "coach", it does not mean that he will receive the right to participate for free. This decision will be made unilaterally by our team, and we reserve the right to refuse the "coach" without explanation. Approximate quota - 1 coach for 10 participants.
Інше
Ultra
In 2022, we plan to offer participants 3 ultra distances. The distance of 25 km in Bakota is already open for registration. There are 2 more starts in the queue:
15 km in Dzharylhach - in a straight line from the lighthouse. Start date - June 12, 2022.
30 km in Svyatohirsk - in a straight line downstream. Start date is September 11, 2022.
Both distances are planned. They will be included on the site only after final approval.
Festivals
At almost every start we plan an evening program, where you can have fun and chat with other participants. Once the program is formed, we will add this information to the site.
Epilogue
It is time to finish. There is a great season ahead. Extremely important for us. After all, it, like all previous ones, is full of the unknown. We, like most of our participants, do not know what to expect from 2022. Will the borders open? What starts will our participants choose? What will the weather be like? When we look to the future, we see nothing but a thick wall of fog ...
However, this situation has its advantages. When you do not know what to expect, you need to make a choice and give yourself to fate. And rely only on your ability to work. We know that in 2022 we will be better than we were in 2021 and we hope to see you at the start, ready to compete and happy.
We look forward to answering your questions.
Sincerely,
Legendary Swim team
Post scriptum:
28.11 will be the first price increase for our starts. Don't miss it.
We continue to send merch.
In the first week of November, we will tell you what and how to do with the certificates of participants of the 2021 season and free slots for league winners.